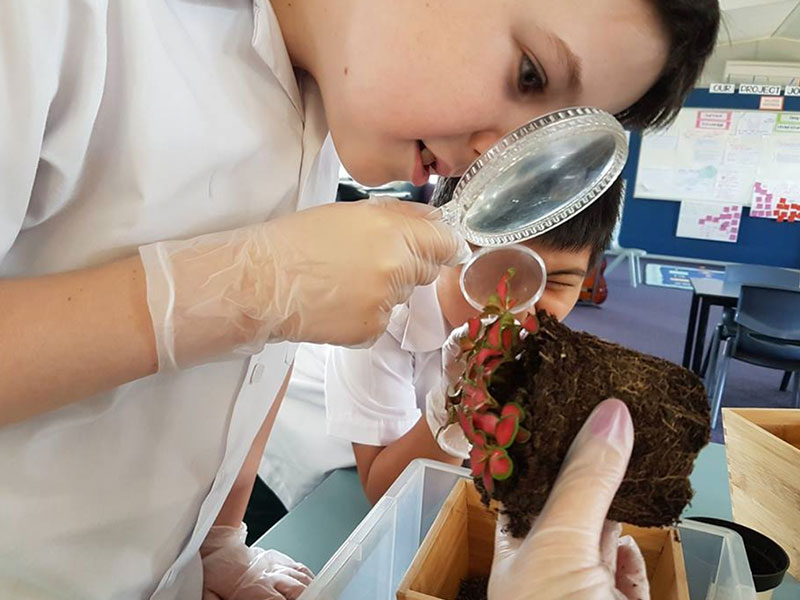 At Holy Cross Primary, Glenwood the mantra 'from curiosity to clarity' has been embedded into each and every day through a range of experiences designed to provide students with opportunities to explore the world and make sense of their wonderings.
From purposeful scientific centres to musical hubs and lunchtime coding crews, students are being encouraged to explore, discover, observe, record, critique, design, create and more as they look to grow their understanding, knowledge and skills across all areas of learning.
Students from Kindergarten to Year 6 have access to purposeful spaces that have been strategically created around the school to align with the new Science and Technology syllabus. These spaces are rich in resources that provide real life scientific experiences for students.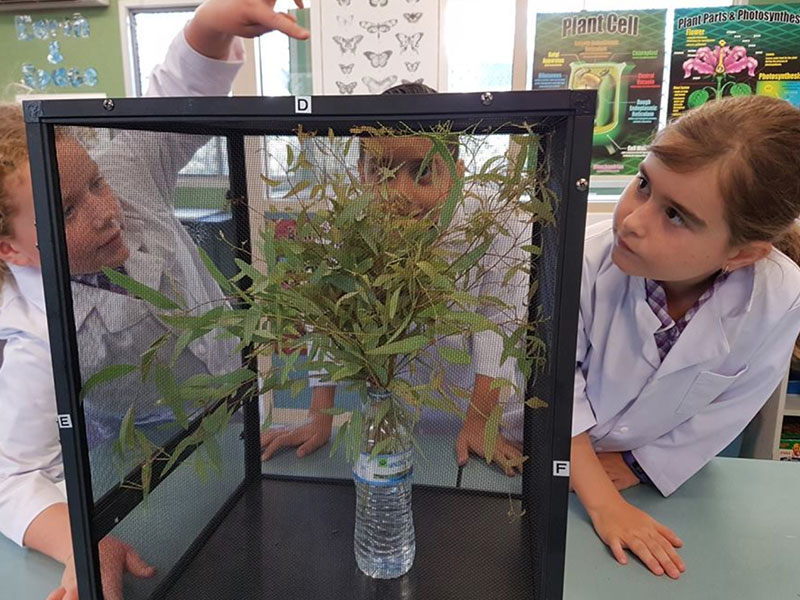 Assistant Principal Shaun Buckley said students can participate in a variety of activities including gardening, testing materials and designing experiments and that the spaces continuously grow and evolve as the knowledge and skills of the students change.
"We encourage students to explore these spaces before school, at lunch times and throughout the day as their teachers provide inquiry based experiences to help them through the processes of thinking and working scientifically," Mr Buckley said.
Musical hubs have also been created around the school to provide opportunities for all students to regularly play and practice a variety of instruments outside of their formal weekly lessons. Students perform music for all assemblies, liturgies, concerts and masses throughout the year and have opportunities to perform in front of an audience on a regular basis.
"The idea of the hubs is to celebrate the many musical talents of our students and encourage students to learn from one another in a comfortable and informal setting where they have the freedom to explore and experiment with their instruments." Mr Buckley said.
In addition to the learning hubs, the lunchtime Coding Crew offers a community of teachers and students who are passionate about learning new skills with digital technologies come together to explore and create. Throughout the sessions, students engage in various tasks such as designing algorithms of code for a range of robotics, designing and creating complex electrical circuits, creating digital models and bringing these to life by 3D printing, using green screens and digital editing software to produce digital content and much more.
With all these activities supporting the development of reasoning, abstraction, design, collaboration and critical thinking, it is no wonder that learning is coming to life at Holy Cross Primary.